Remember last month when I posted about the incredibly awesome company Bloominous  and how I'd be using their new Party Pop collection for a bridal shower I was throwing soon? Well, today I am going to share that shower and those beautiful Bloominous blooms with you! As I've mentioned previously, one of my very best friends in the world, Ann, is getting married next month and I'm lucky enough to be her maid of honor. I was so, so, so excited to host Ann's bridal shower at my house at the end of May along with her other lovely bridesmaids. I came up with a fun design based on her mint + gold wedding color scheme. I added in some pops of varying shades of pink, a little confetti, and voila!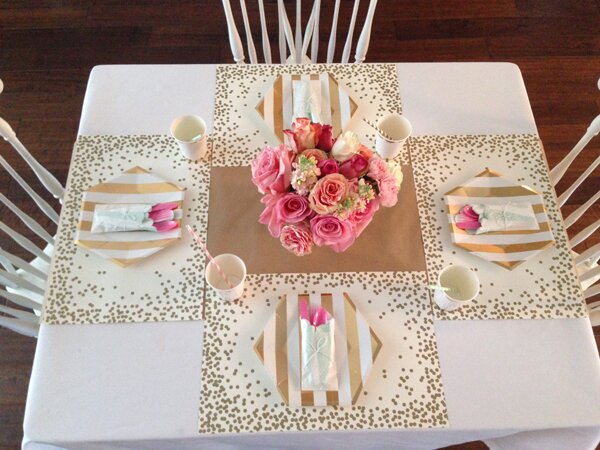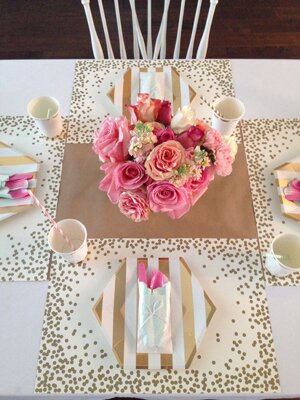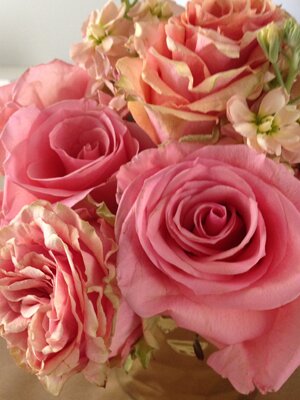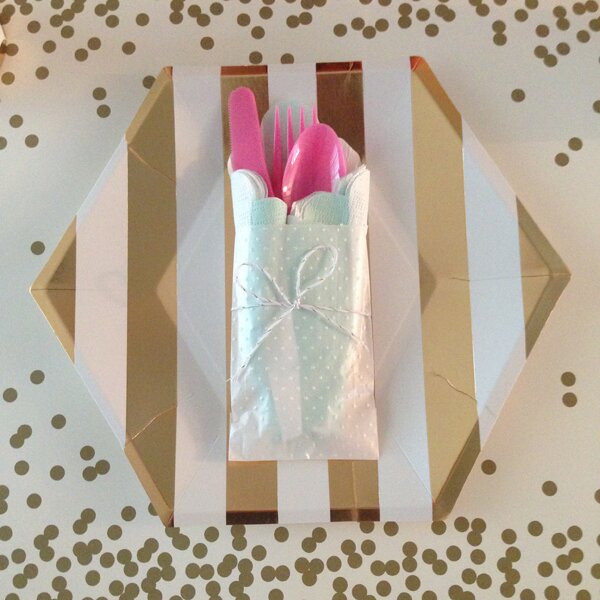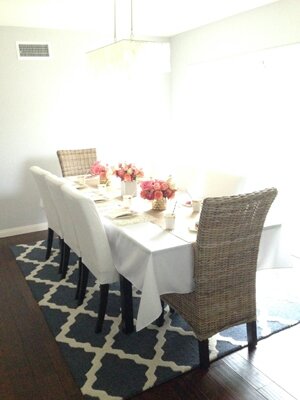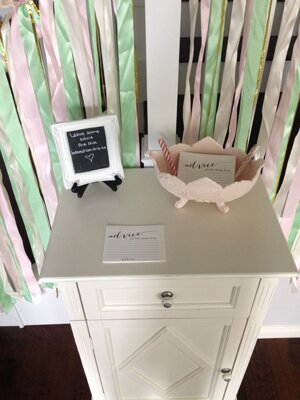 We had an "advice for the bride-to-be" station where the guests could leave their advice and wishes for Ann on cards that she could keep as mementos. For a fun activity that also served as guest favors, we had a custom DIY fragrance bar that was so much fun!
We had a great brunch menu including a a bubbly bar with assorted juices and berries, a mini mason jar yogurt parfait station, salads, mini frittatas + more.  I also made some watermelon mint infused water that was seriously delicious and refreshing! It would be perfect for any upcoming party this summer.
Ann loves tropical flavors and macarons, so I combined those loves when choosing the desserts from the ever wonderful Sweet and Saucy Shop. We had a coconut passionfruit cake that was seriously to die for, and a selection of strawberry and pistachio macarons.
The beautiful bride-t0-be with her bridesmaids. We had such a good time showering and celebrating this babe!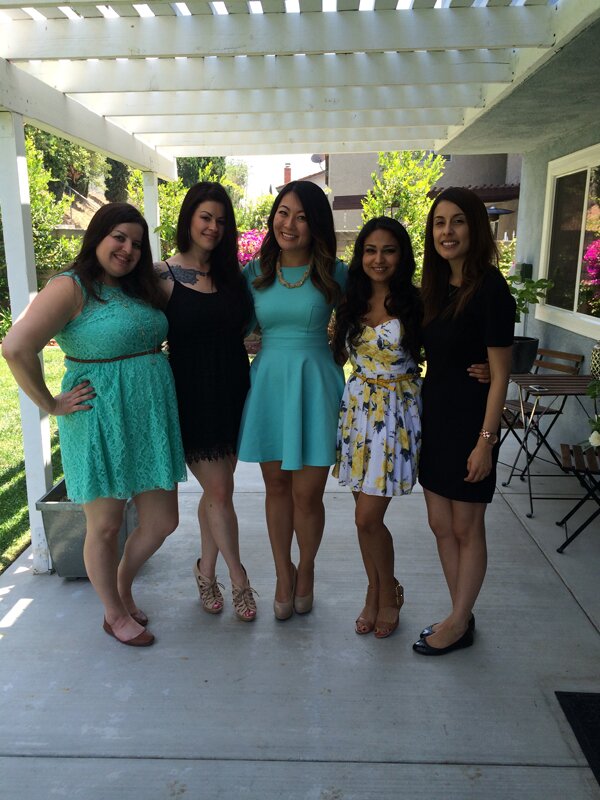 And lastly, one more big, huge thanks to Bloominous for the stunning flowers! They arrived quickly, packaged up with care, and included easy to follow directions. I put all the centerpieces together the day before the shower, which left me plenty of time to do the rest of the decorating, cooking and cleaning. I would highly recommend them to anyone looking to DIY flowers for their wedding, a shower, or any other occasion! They have multiple collections to choose from, so there is something to fit every aesthetic.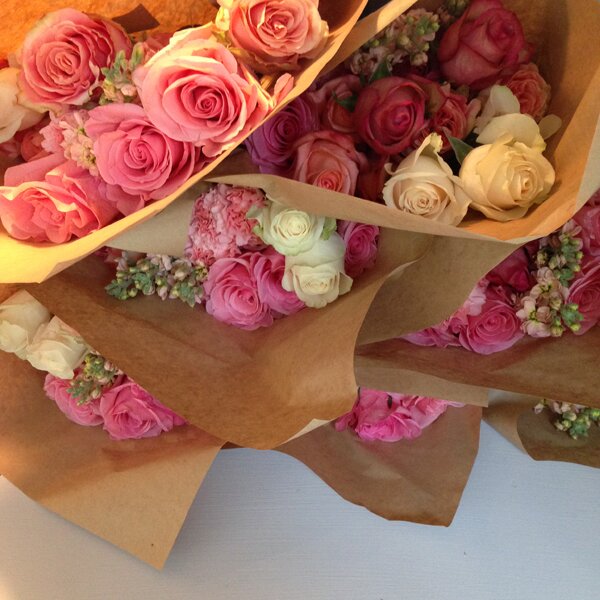 Now, the countdown to the wedding is on:)