Have you heard of Bloominous yet? If not, I know you'll be seeing them popping up all over the place soon! Bloominous is an innovative new company that strives to finally make DIY flowers easy. They understand that DIY can be difficult, time-consuming, and risky.  If you're a bride, those are probably the last three words you want to hear!  So they put a lot of thought into what it means to make DIY floral arrangements easy and affordable for you…the result is Bloominous.com, the one-stop shop solution to all your floral-woes! Bloominous packages together what you need- from florals to vases to instructions-  to create your own bouquets, centerpieces, and boutonnieres.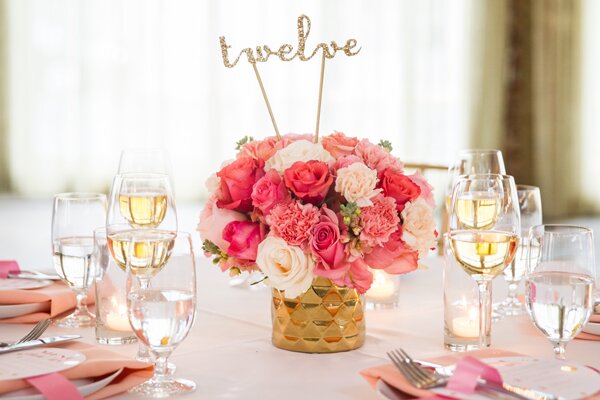 Bloominous offers several collections to choose from: Vintage Cottage Collection, Bohemian Desert Collection, Country Charm Collection and the Eco Chic Collection. See that gorgeous photo above ? It, along with all the other photos in this post are from the brand new coral + gold collection that will be debuting soon. I'm incredibly excited because I'll be using the new coral + gold collection in a couple weeks to decorate a bridal shower I am throwing for my best friend!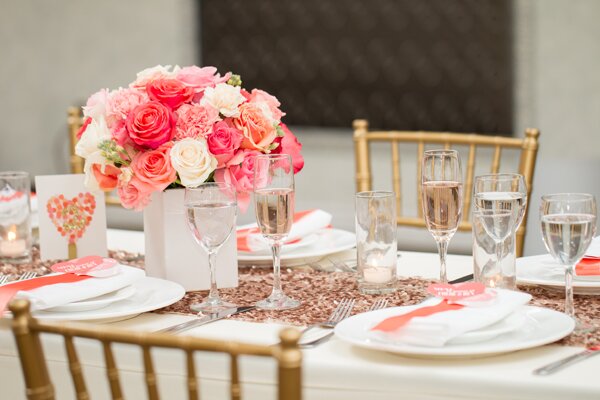 Here are some more key points about Bloominous + what makes the service they offer so unique:
- With Bloominous, brides will be able to save anywhere from 30% to 50% off their original floral budget (based on the average U.S. wedding budget) without the typical 300% markup from wedding florists.
- Most DIY floral services do not send 'prepped' flowers, but their flowers come cut-to-order, dethorned, and trimmed, so you can save time AND money.
- Each kit comes with step-by-step photo instructions for easy assembling within 10 to 20 minutes per piece, as well as flower care products, accessories, and design tips.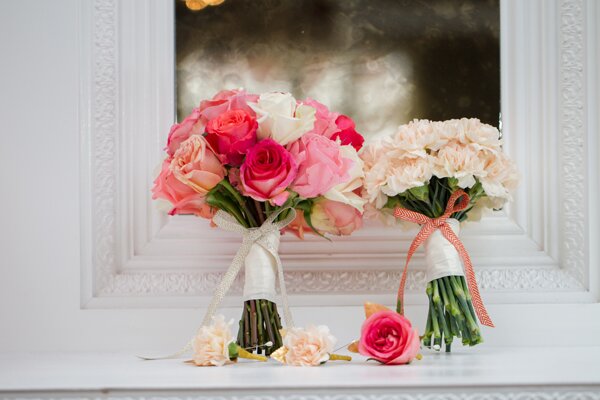 - Bloominous offers trial kits so you can test their product out before you take the big plunge. Right now their trial kits are 30% off with free shipping using the code: TRIAL30.
-All collections are designed by the Bloominous in-house florist with 10+ years of experience in event and floral design.
-They feature specialty flowers that are hard to find, especially if you're located in a city without a local flower market.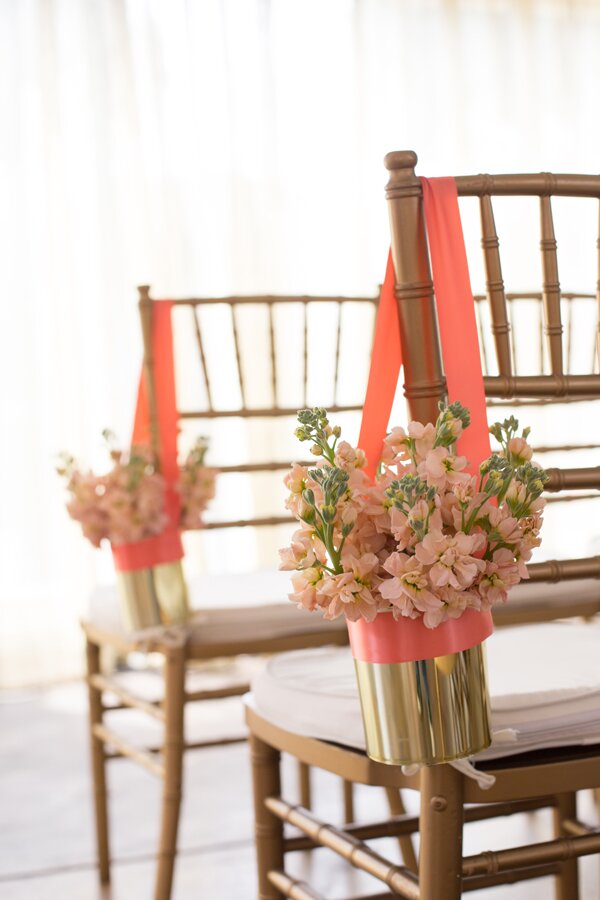 - Bloominous doesn't just provide flowers. They bring floral and wedding expertise to all through their blog, which focuses on saving money, planning, DIY, and ease.
- In addition to the designed collections, Bloominous will be adding a "Flower Market" concept to their offerings so DIY-ers can take customization into their own hands! Flowers from all over the world shipped straight to your doorstep. Those who want to create their own collections can purchase un-prepped flowers through the Bloominous Flower Mart, and those who want to add their own touches to the Bloominous collections can also buy extra flowers through the Bloominous Flower Mart.
- In the near future, they plans to become a creative community for floral designers, professionals and amateur alike, to have a chance to showcase their designs and sell their collections on Bloominous.
So, now you officially know about Bloominous if you didn't already! Make sure to head on over to their website + blog to learn even more. Plus, check back here in the coming months to see their stunning flowers decorating the shower I am throwing:)