Looking for a super easy Valentine's Day decoration that you can whip up with things you probably already have around the house? If so, you are in luck because today we have a sweet + petite DIY heart garland for you from Smitten on Paper!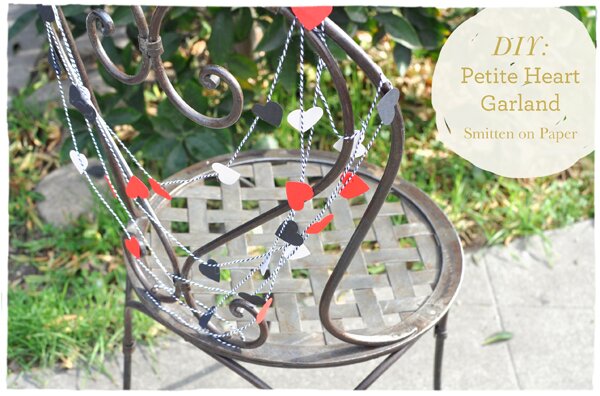 Supplies:
Twine
Cardstock Paper
Heart Hole Puncher
Glue Gun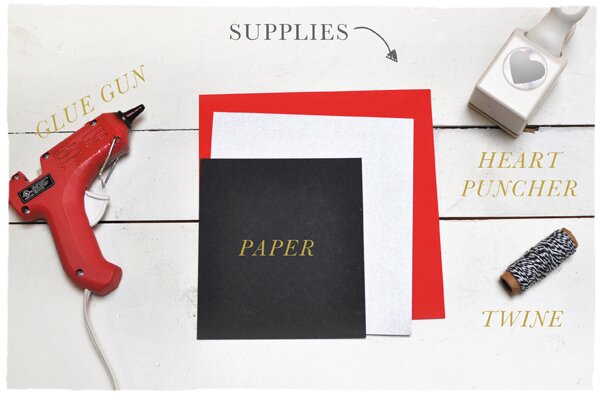 Steps:
1. Using the heart hole puncher, hole punch your paper about 10-15 times.
2. After I've hold punched the red paper, I continue on hole punching the rest of my paper colors.
3. Taking the first hole punched heart, apply a dot of glue.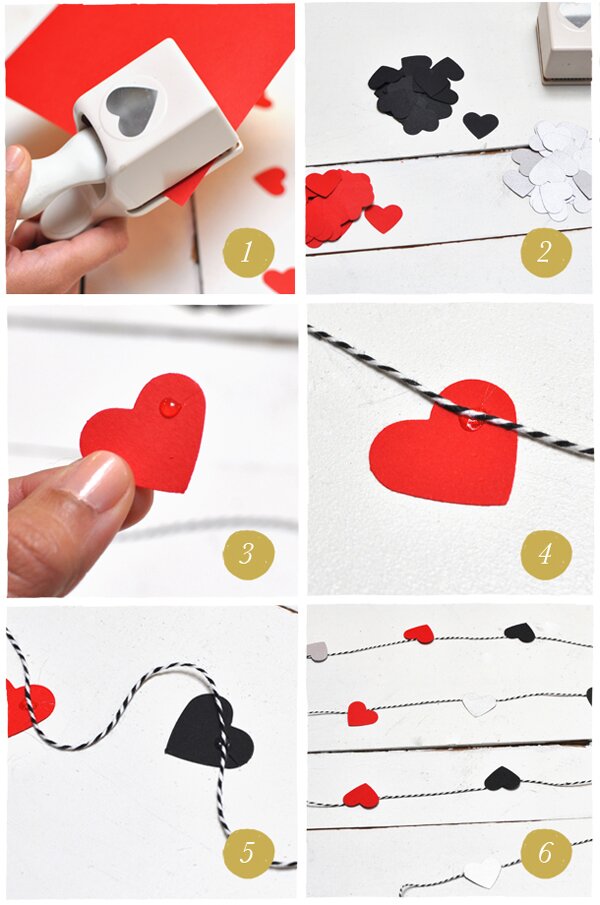 4. Adhere the heart to your twine. My twine measure about 150 inches, I wanted a long garland, but it all depends on your desire length.
5. Start adhering the rest of your hearts, making sure that they are about 2 inches apart.
6. Tada! once you have applied all your hearts, your left with a romantic looking garland.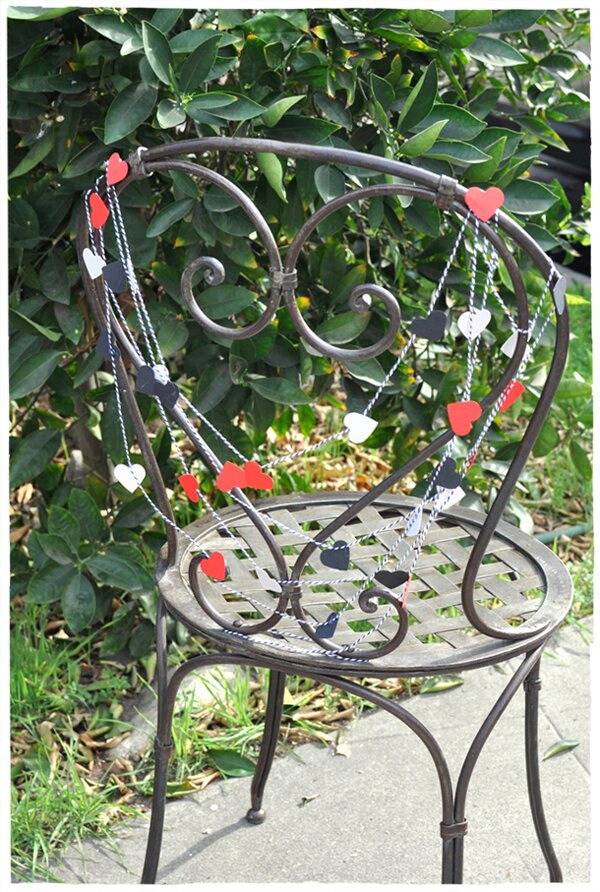 Smitten on Paper is running a promotion right now for 10% off your wedding invitation suite using the code 'HOORAY10′!

I can't believe Thanksgiving is next week! Is it just me, or is the holiday season absolutely flying by this year? Well, before it turns from fall to winter, I have another awesome fall appropriate DIY for you from Smitten on Paper! These sweet twine wrapped table numbers would be great for a wedding any time of the year, but there is a rustic appeal about them that I think makes them especially perfect for fall.
Supplies:
Fresh Cut flowers
Twine/cording
Glue stick
Glue Gun
X-acto
Thick cardboard
Table number print out
Steps:
-Print out your desired table numbers, making sure they are the perfect desired size.
-Using a glue stick, lightly coat the back of the printed sheet and place over the cardboard. This is to ensure the sheet will not move when tracing and cutting over the cardboard. Then let dry.
-Using an X-acto, trace over the number, cutting through the cardboard.
-When your number is finally all cut out, peel back the sheet of paper.
-If your table number has any paper residue left over, not to worry, this will be covered up by twine and will not show through. So now, at the top, tie a knot. This will be your starting point when wrapping.
-Wrap, Wrap, Wrap!
-TADA. Your table number is now ready for beautification.
-Using a glue gun, carefully apply the flowers where you feel they are suited best. And done!
Smitten on Paper is currently offering 30% off all their holiday cards. I got mine from them this year and they are super cute, so don't miss out on this great deal!