Christmas is next week- hooray!!! I don't know about you, but I'm not even close to being ready. I still have tons of gifts to wrap, so I was super excited to see this month's DIY from Smitten on Paper for us is block printed wrapping paper. Even better, all of the needed materials are probably already in your crafting stash!
Want extra special wrapping paper for that extra special person? This DIY is perfect for any crafty individual that wants their presents to stand out this holiday season. Sometimes it's not so much whats inside the package, but the thoughtful details on the outside!
Materials:
Butcher paper
Wooden block
Foil hang tags
Twine or cording
Acrylic paint
Plate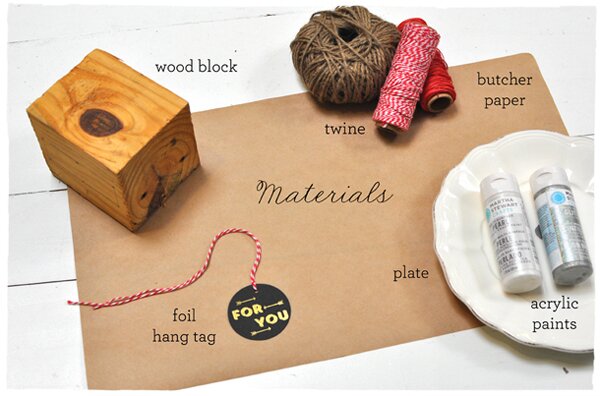 Steps:
1. Wrap cording or twine around wooden block. You can make all sorts of fun geometric shapes.
2. Pour acrylic paint into a flat plate (we used pearlescent acrylic paint).
3. Dip wooden block into paint.
4. Make sure the twine or cording has enough covered area in paint.
5. Stamp away!
6. Voila! You end up with a mishmash of fun crazy shapes ready for wrapping.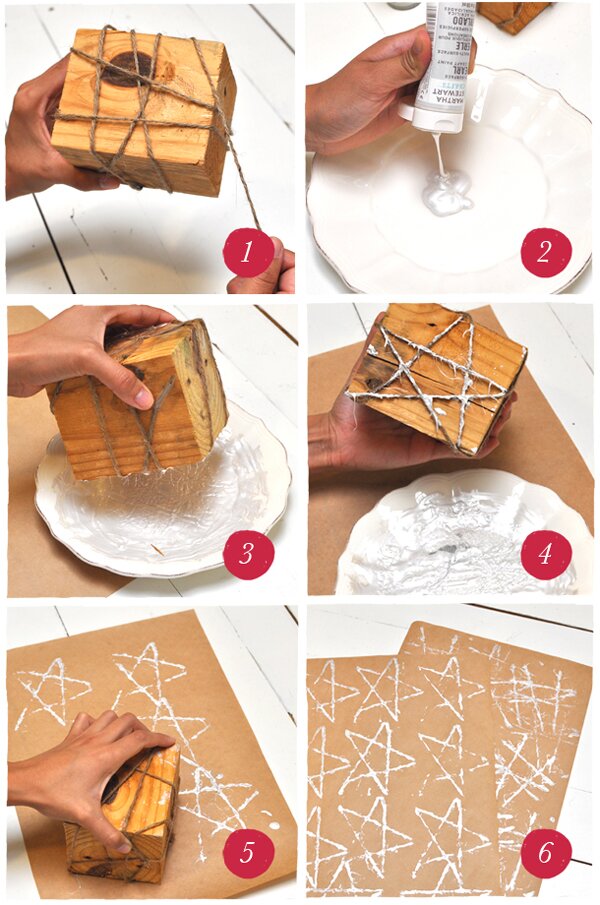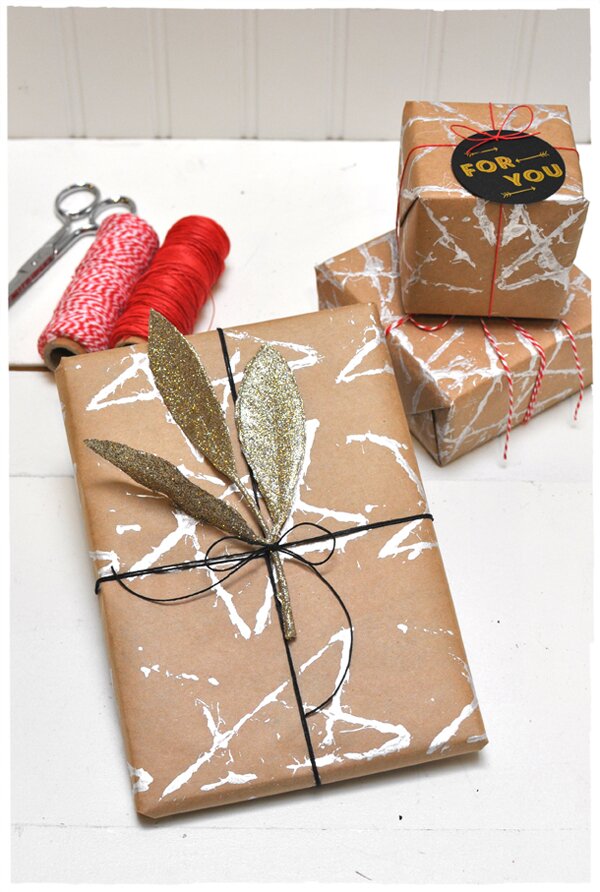 Still need holiday cards? Smitten on Paper is offering 30% off on their holiday collection with the code FESTIVE30! Hey, New Years cards still count:) Plus, I think this block printed wrapping paper could make some pretty fancy envelope liners, dontcha' think?