We are back with another adorable DIY project from the creative and fantastic folks over at Smitten on Paper! This time it's a multi purpose escort card/glass for your wedding guests. Ch-ch-check it out!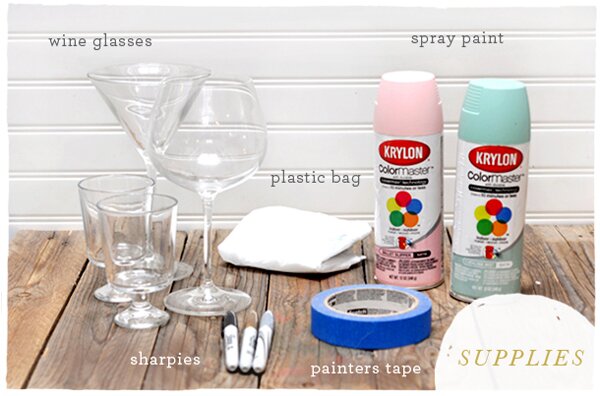 Directions:
1. With painters tape, begin taping sections that you wish the spray paint NOT to come in contact with the glass.
2. See sample; we thought painting the base would be nice.
3. Turn upside down and with a plastic bag, cover the whole mouth of the glass. This will protect the glass and keep it from getting paint on it.
4. Get creative! With tape, we made cute designs for our dessert cups.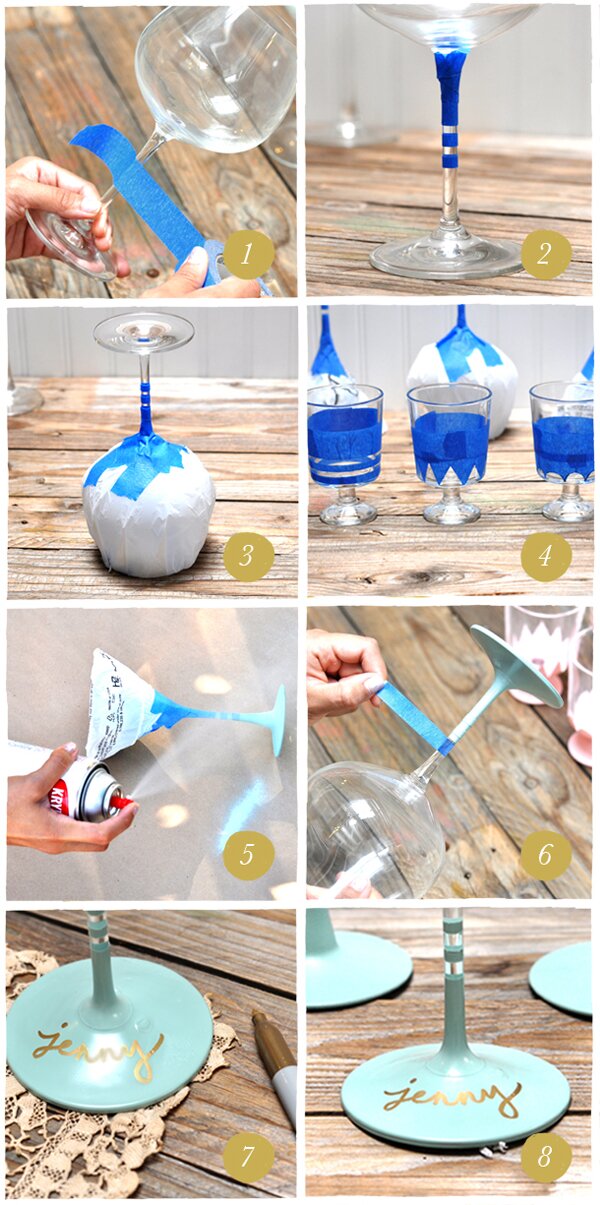 5. Once all your glasses are fully covered, evenly spray coats of paint, making sure to spray away from you. This is better if preferably done outside.
6. Let your paint dry and then carefully peel back tape.
7. With a Sharpie (We chose gold!), write the guest name at the base of the glass.
8. Ta Da! Let dry and all done.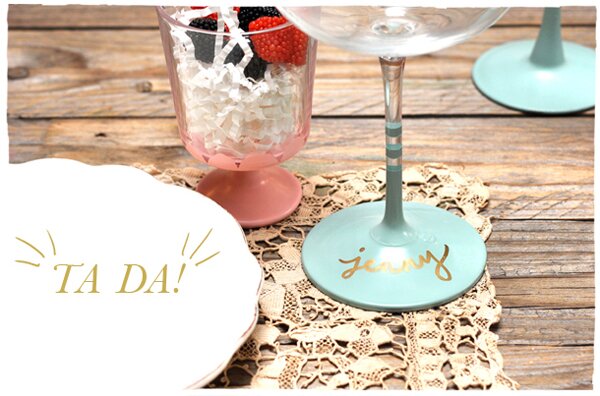 Super easy DIY, all you need is a little time and creativity! The spray painted glasses are so chic and versatile, they work both as a pretty escort card and/or decorative piece for any event or wedding. In this DIY we used them as escort cards and as adorable dessert glasses. Get creative with it! There are a billion uses. Enjoy!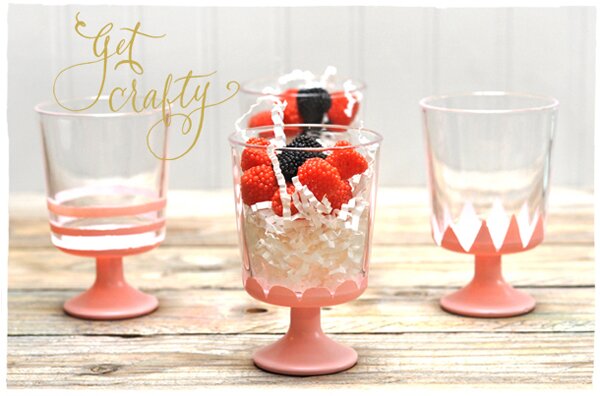 Make sure you head over to Smitten on Paper and check out what they have to offer. Also, don't miss out on the awesome 20% off promotion they currently have running for their adorable holiday cards!