Happy Monday! I have another adorable DIY project from Smitten on Paper to share, and it's perfect for this sunny Summer day.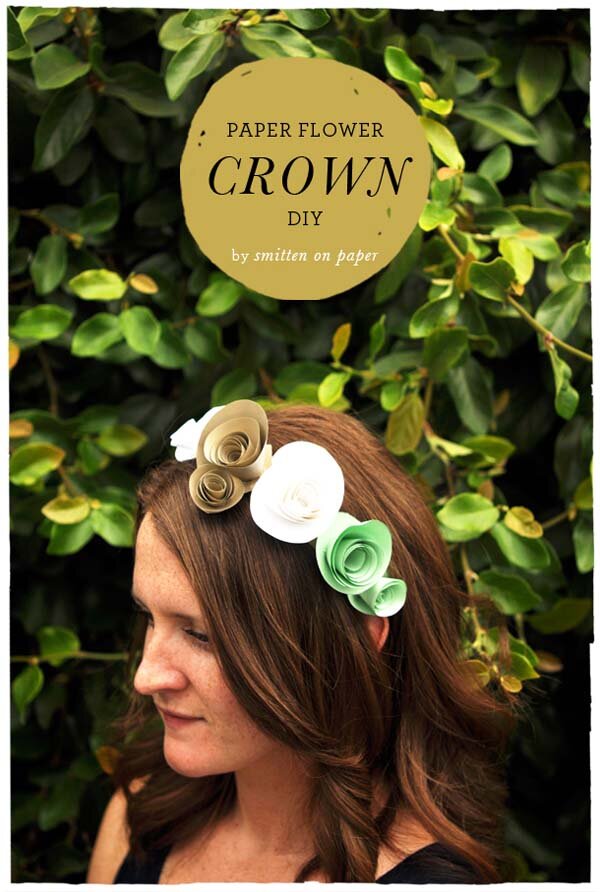 This paper crown is so simple and can be made on the fly with things you probably already have laying around your house. I love the palette of kraft, mint and white they used, but you can use any color combination you prefer!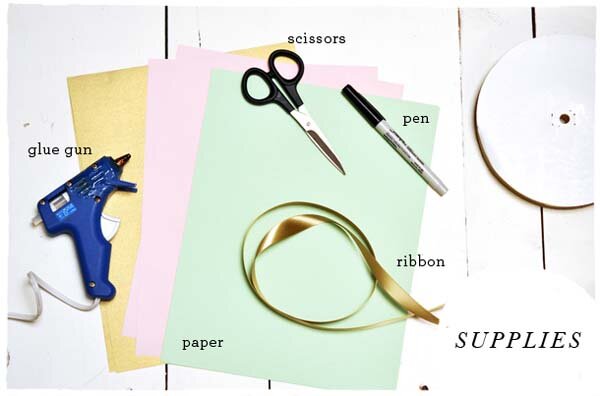 Supplies: 
Paper, Scissors, Glue gun, Pen, Ribbon.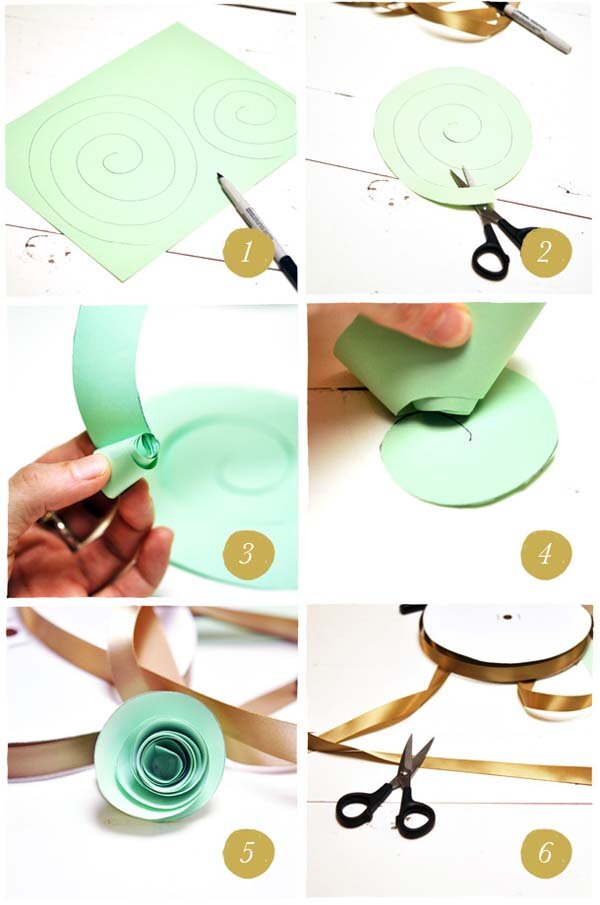 Directions:
1. Draw a spiral on your paper.
2. Cut along the spiral line (it doesn't have to be perfect or precise).
3. From the outer end, begin to roll the paper around itself until you get to the center.
4. Once you roll all the way to the center let the paper unroll slightly, settling on it's own. Place a dot of hot glue onto the bottom center of the spiral and stick the rolled paper down.
5. Repeat with as many flowers as you would like on your crown.
6. Cut a length of ribbon that will fit around your head with enough room to tie a bow. Glue your paper flowers onto the ribbon to complete your crown!
This easy and whimsical crown would be perfect for a bridal shower, bachelorette party or even just a fancy day! Enjoy!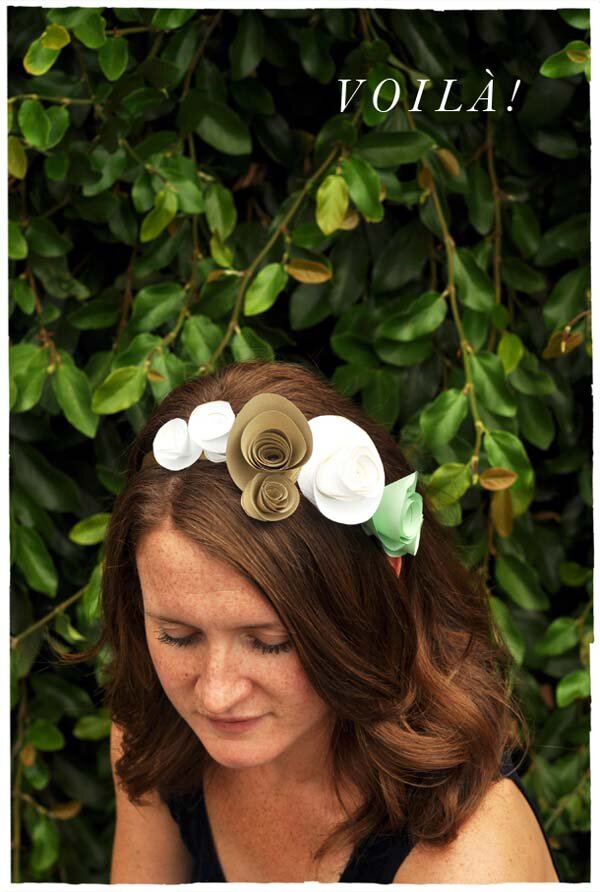 Smitten on Paper is currently offering 15% off wedding invitations through July 31st with the code "SUMMER15″- don't miss out!